Founded by a 3rd generation 'fabric man' with 30+ years experience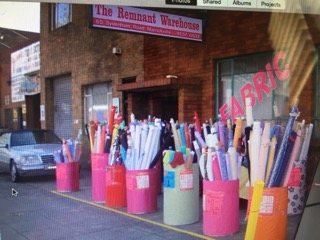 Above: our first store in Marrickvile, Sydney NSW in 2003
Founded in 2003 by Joe Hambour, The Remnant Warehouse is not your average fabric store. With 3 generations worth of experience in fabric, Joe set out to bring gorgeous designer fabrics and trims from Australia's elite designers to home sewers and makers at a reasonable price- bringing together style, sustainability and affordability. Mixed in are a large range of curated patchwork fabrics, notions and haberdashery items. Our store is packed to the brim with unique items that you won't find elsewhere. 
From cutting room floor to wearable couture
The majority of our stock are designer remnant fabrics that would've otherwise gone as waste, but we purchase these excess fabrics from local Sydney designers at end of production so that they can have a new life with our customers across Sydney, Australia and the entire world.
The Remnant Warehouse is a specialty store for creating those one of a kind fashion moments.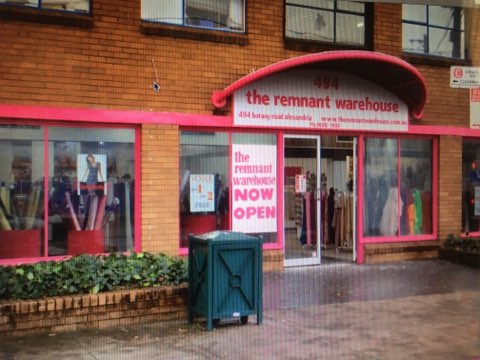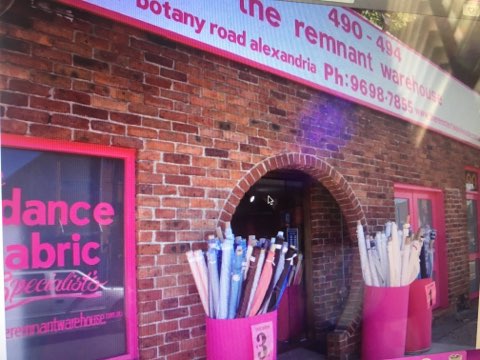 Left: our main store on Botany Road. Right: our dance shop next door on Botany Road, circa 2008
A small business doing big things
Our first shop was on Sydenham Road in Marrickville, before relocating to a larger store 5 years later on Botany Road in Alexandria, and expanding into a second store next door, occupying 490-494 Botany Road, Alexandria, half way between the CBD and Sydney airport.
As Sydney's Largest Independent Fabric Store, we have hundreds of thousands rolls of fabrics between our 2 side-by-side shops and warehouse, and receive new stock every single day. You will always find something new and something different each time you visit our store.
In 2007 we launched our first website, and by 2012 we had become Australia's Largest Online Fabric Retailer. We were the first fabric shop in Australia to be able to checkout out with cut to measure fabric orders completely online.
Customer service has always been our priority
One thing we pride ourselves on in our store and extending online is good old fashioned customer service, something that Joe (having been in the industry more than 30 years) is insistent on. The majority of our staff have been with us for several years and every single staff member offers something special to the team in terms of their fabric knowledge and/or sewing experience. We're a family oriented business, Joe having come from a family in fabric and several staff members who have joined have been family members of other staff who work here. There's over 100 years+ combined experience across our small team- we don't just sell fabric; we can help you get the most out of your sewing experience with handy tips and tricks.
Our customers often compliment the vast variety of our range: from dance, swimwear and sequins to organic cottons, linen and everything in between, organised neatly and logically across 2 stores.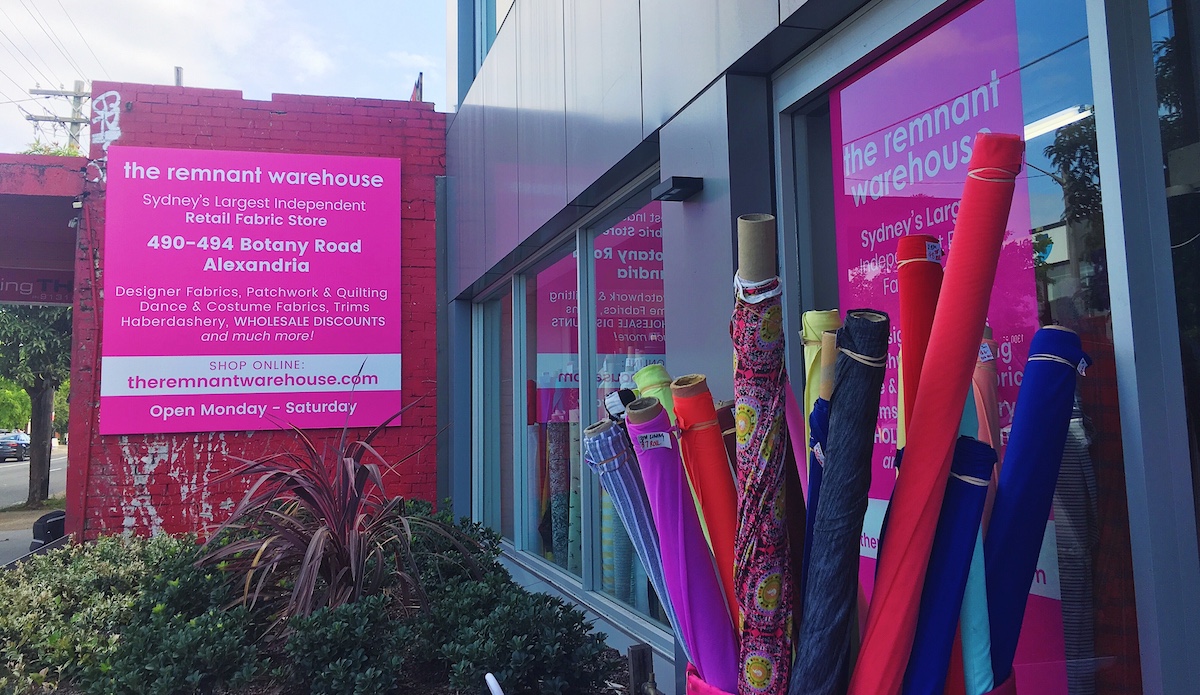 Above: out the front our main shop on Botany Road in 2019
2019 and beyond...
As we move forward into the future our mission is to continue providing the same excellent customer service to our customers both in the store and online, and to make it even easier to purchase fabrics and trims online with confidence. Some of the features we have implemented to help achieve this to include in depth descriptions for each new fabric, demonstration videos to help our customers see how it moves and get a better idea of weight, fall, stretch and the scale of a print, as well as real life customers reviews from customers who have already purchased and sewn with it. Another focus for us is to reduce the impact our business has on the environment. We have removed single use plastic checkout bags from our store, encouraging our customers instead to bring their own bags in, or they can purchase a bag which is home compostable for 10c. Tablets have replaced our physical stock updates and reporting, further reducing the use of paper in store. There are a number of other measures we have implemented in store to lower our footprint, which you can read about here.